After you click the buy button you will go to the paypal website to finish your order.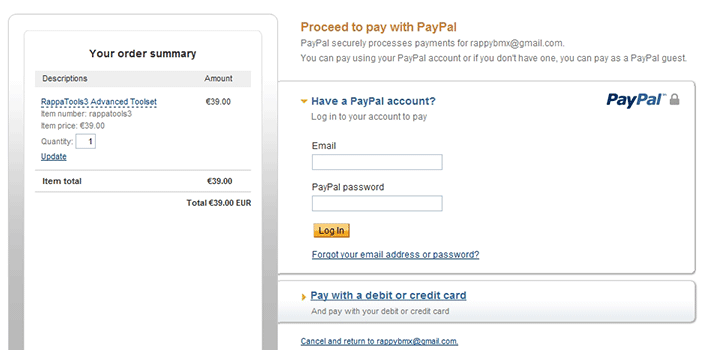 • You can change the Quantity number to buy multiple licenses.

• After you finish your order you will recieve an email with the credentials for the license and the link to download the script.

• You can use the email address and the password to automaticaly register the script over the internet or generate a SerialNumber online.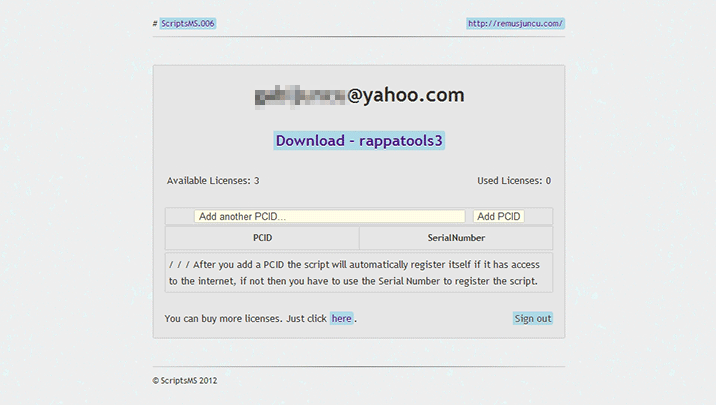 • After you sign in you can add your PCID (provided by RappaTools) to register the script.